IM2S – Medical and surgical orthopedic institute of Monaco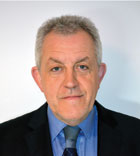 The IM2S is more than a clinic : it's a signature.
To be a patient at the IM2S, it's being treated by highly qualified practitioners, very efficient personal care workers and to be accommodated in an exceptional environment.
So come experience our concept !
Welcome to the IM2S !
Gérard Luccio (CEO)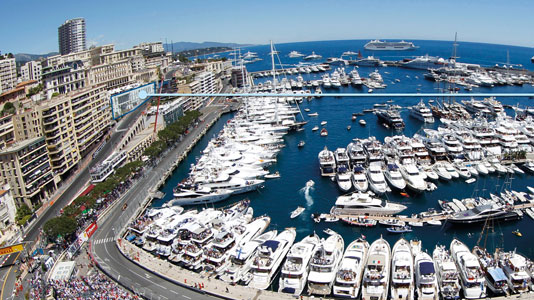 The Institute
Situated on the port of Monte-Carlo, IM2S welcomes everyone, wether they practice sport regularly or not, for prevention advice in order to optimise their performance, for tailor-made medical and surgical treatment, physiotherapy and rehabilitation.
Specialized care
22 Permanent and non-permanent surgeons,
4 permanents medical sport physicians and 1 non-permanent,
Paramedical staffs (nutrition, podiatry…),
2 osteopaths, 1 algologist and 1 infectious disease specialist.
A great activity every year with more than (2015 figures) :
3686 surgical procedures,
36516 medical  and traumatic emergency consultations,
26023 surgical consultations,
54.4% realized as surgical outpatient (in and out the same day),
An Average of 3.76 days hospitalisation, all  surgeries included,
An organization centered around the patient
An operating department of 5 operating rooms and 8 recovery space,
2 hospitalization floors  for a total of 32 beds,
A surgical ambulatory department of 4 beds,
A surgical consultation department,
A medical consultation department,
An independent sterilization department.
A successful catering service
Personalized services on top of the range,
A quality accommodation (With a view on the Monaco port).
Insurances ageements
BUPA – GENERALI – GLOBAL HOSPITAL …
Accomodation
The Monaco Institute of Sports Medicine and Surgery has 32 conventional hospital beds.
Most of the rooms are single with a southern / southeastern exposure offering a sea and Princely Palace view.
Their offer all comfort and commodities required :
Air-conditioning
Private bathroom
Flat screen television with more than 18 satellite connexion channels
Wifi
Phone
Hotel services
Anonymity and confidentiality
Security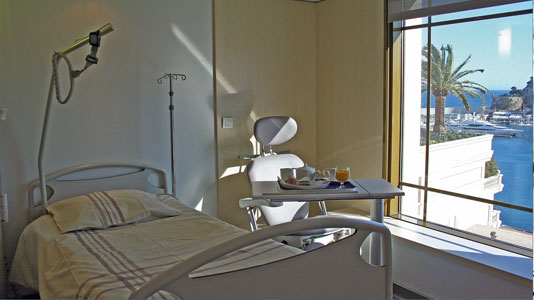 Surgery
The Medical and Surgical Orthopedic Institute of Monaco is specialized in the care of the ostéo-articular pathologies. In the surgical domain, the activities are organized in specialties poles : foot, ankle, knee, hip, shoulder, hand, wrist, elbow, spine, veins. The Institute also developed an activity of paediatric orthopedic department for children above 5 years old.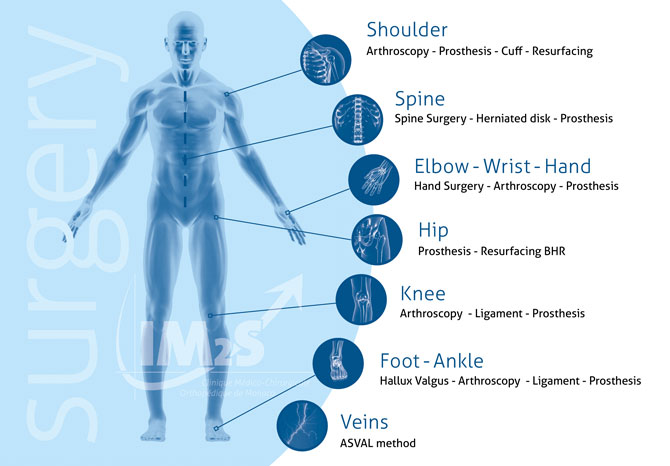 Specialized surgery
Osteoarticular
Ligamentary
Pediatric orthopedics
Of the vein
The traumatic pathologies care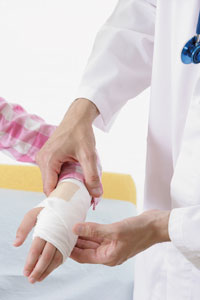 Associate the medical know-how, maintain the complementarity of health care teams, offer the guarantee of successful and relevant care, and improve the comfort of the patients : this is the way we can resume the IM2S spirit.
In the medical and traumatology domain : muscular and articular specialized consultations, effort testing, isocinetism, echography, electromyogram, shock waves. A traumatological emergency department is opened 7 days a week.
The medical activities : awell confirmed  specificity
Functional Explorations

Echography

Shock waves

Corporate Check-up
Research department and dynamic medical training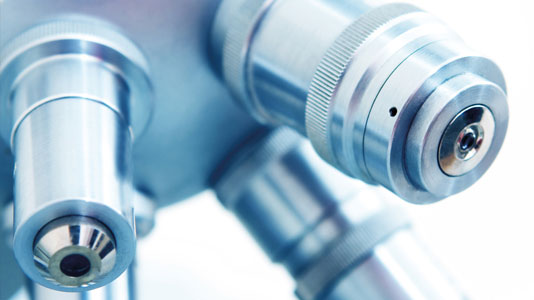 Monthly post university teaching
Pratical patient work
Thematic workshop and live surgery
Scientific publication
Medical meeting